Peg Johnston, born Margaret Ruth, in 1948 is the daughter of Robert Clark Johnston and Ruth Freeman Johnston. She has been active in many causes, notably abortion care and anti-violence work as well as many community projects in her hometown of Binghamton NY.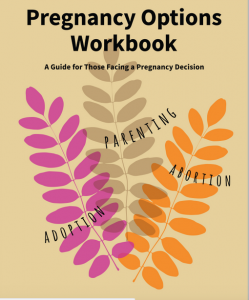 Peg Johnston edited and published the Pregnancy Options Workbook in 1998 to fill a gap in what was available to women making a pregnancy decision. "At the time, there were pamphlets that basically said, 'you have three options–parenthood, adoption, and abortion. It's your decision.' But my observations of real women were that some women didn't know how to sort through the many feelings they were having, the opinions of others, and the landmines left by society's conflict over abortion. They often didn't know how to make a decision at all, so I set out to pull apart the elements of the decision into bits that were more manageable."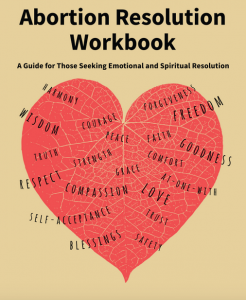 The first workbook was welcomed by many independent abortion clinics and became a staple in counseling for those who were ambivalent or overwhelmed by the decision-making. It contained extensive sections on decision-making, Q & A on the three options, perspectives on Religious and Spiritual issues, fetal development and exposures that might lead to birth defects, as well as sections for partners and parents, which subsequently became separate handouts.
The Pregnancy Options Workbook was revised in 2002, 2004, 2006, 2015, and in 2020-2021 in cooperation with Cedar River Clinics which has taken over the distribution. It was published on newsprint to keep it very affordable and to present it as a workbook, made for marking up. The Workbook was put on the internet at www.pregnancyoptions.info in 2001 and became a resource used by tens of thousands all over the world.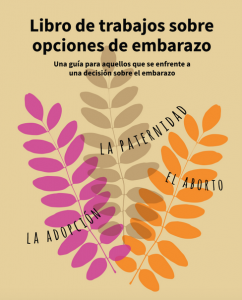 Two other workbooks were added to the series. In 2002, soon after the abortion pill became readily available in the US "Abortion: Which Method is Right for Me?" was published with detailed information about regimens and extensive comparisons between methods. "I shared a growing concern among abortion providers that the movement imagined the abortion pill would magically solve the problem of the picketers by keeping women out of the clinics. We felt that the marketing of Mifeprex stigmatized the abortion procedure by using such phrases as 'more natural' and 'less invasive'," noted Johnston.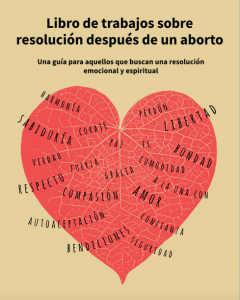 In 2008, "A Guide to Emotional and Spiritual Resolution After an Abortion" was written by Johnston and Terry Sallas Merritt as a way to help women who were not coping well with an abortion experience or decision. Although statistically a large majority of women felt relief about their decision, there were people who could not resolve their feelings about an abortion experience. "The anti-abortion forces addressed this gap, often by manipulating distressed people into anti-abortion activities such as picketing, speaking, and lobbying against abortion access. The pro-choice movement was reluctant to acknowledge any negative feelings about abortion for fear this would jeopardize legal abortion," explained Johnston. "We felt strongly that we could not abandon our patients and their loved ones. We took the anti term "post abortion stress syndrome" and made a positive that we could embrace–"post abortion emotional health."
The Pregnancy Options Workbook was translated into Spanish through the generosity of Whole Woman's Health, a group of clinics founded by Amy Hagstrom-Miller. The revision in 2020-2021 was designed by Heather Ault and funded by a generous anonymous donor.