Notes prepared by Jeanette Freeman Wittman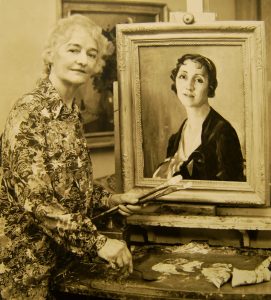 Jane Freeman, the portrait painter and artist, was born in Chesterfield England in 1871 and was brought by her mother (Mary Hall Freeman) to the United States with her two younger siblings, John Francis Freeman and Elisabeth Freeman in the mid 1870's. Jane died on September 23, 1963 in a private sanitarium in New Jersey at the age of 92.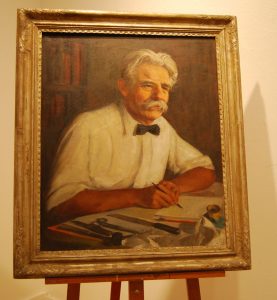 Freeman was primarily known for her portraits. Her subjects included such world- renowned persons as Dr. Albert Schweitzer; Emile Coue, the French preacher of auto-suggestion who toured the US in 1923; Mother Cabrini, a post-mortem study of the first American saint; Thomas Corwin, a former governor of Ohio; and Louise Hunter, Metropolitan Opera singer.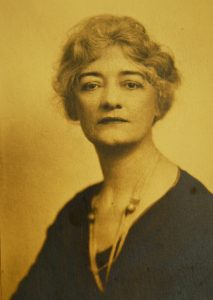 Until illness struck in 1961, Miss Freeman was an active member or officer of the following arts organizations: the Allied Artists of America, the National Society of Women Painters and Sculptors, Art Alliance of America, Hudson Valley Art Association in Westchester, NY, the North Shore Art Association in Gloucester and Rockport Art Association in Massachusetts, the Audubon Society, and the Barnard Club of New York City.
Recognition, prizes and awards came to her from the Exposition of Women's Art and Industries, the National Association of Women Painters, the Allied Artists, Audubon Artists, and the Hudson Valley, Gloucester and Springville (Utah) Art Associations.
Most of her life was spent in New York City, living at Carnegie Hall, Beaux Arts Studios, and most recently, at the Van Dyke Studios on 8th Avenue. Her summers were active ones in the art colonies of Provincetown and Rockport, where she owned a cottage for almost 30 years.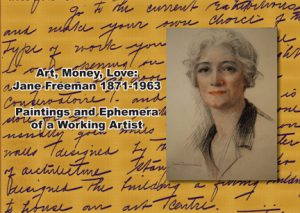 Miss Freeman traveled and studied extensively, both here and abroad. "Eyes for Two", a portrait of a blind matador and his wife, was painted in Spain and was accepted for exhibition at the Salon Lefebvre in Paris in 1931. This picture was shown extensively in Europe and the United States and received wide publicity. "The Lace Maker of Bruges" was the favorite of the late Queen Astrid of Belgium when it was shown at the Beguinage Fete in Brussels in 1926. This painting was named the "most popular picture" in the Exposition of Women's Art and Industries at the Hotel Astor in 1928, and received acclaim wherever it was exhibited.
The work she did in Morocco, Madrid, and Barcelona in 1925 was also well received by art critics here and abroad. In 1933-34, she painted and exhibited at the Royal Victoria Institute in Trinidad, West Indies.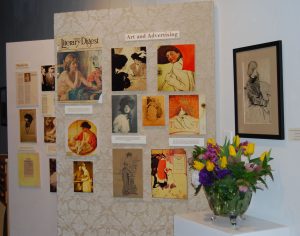 In addition to the well-known paintings mentioned, several others attracted wide-spread commendations. "Day Dreams" received several awards, including the "most popular" in a vote contest at the Women's Art and Industries Show in 1930. This picture appeared on the cover of the Literary Digest in August 1931, and was shown in galleries across the nation.
"Nancy", a charming portrait of a young girl, won the top prize—the Julian F. Detmer Grand Award—at the Hudson Valley Show in 1949. This painting also won the "Portrait Prize" given by the Allied Artists, an award by Audubon Artists, and received favorable attention in the press in New York and elsewhere.
The Hudson Valley judges also gave her a first prize for "Fruits of the Garden" in 1952 and an honorable mention in the "Merit of Honor" category for a portrait of Mrs. Robert W. Searle in 1954. ""Jane McLean" won several awards.
Miss Freeman had one-man shows at the Charles Barzansky Gallery in New York City in 1954, and in Chicago and Albany. Her works were widely shown in the New York and Rockport areas as well as in the exhibits in Springville, Utah; Palm Beach, Florida; Louisville, Kentucky; Canton and Dayton, Ohio; East Hampton, Utica, Albany, and Binghamton, New York, and in the annual Cape Ann Art Festival in Gloucester.
Many of Miss Freeman's works are now in the private collections of individuals and art museums.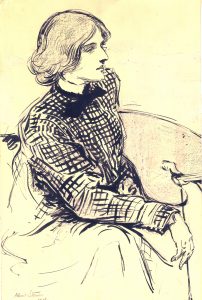 Miss Freeman began her career early in life, first as a model for well-known portrait painters, and later as an illustrator for such magazines as the Delineator. But very soon after this period, she seriously tackled the art of portrait painting. Her American tutors included William M. Chase, Charles Hawthorne, Frank Vincent Dumond, George E. Brown, and Frank Fairbanks. In Paris, she studied with Olga de Boznanska, the noted Polish woman portrait painter, Andre L'Hole, and at the Academie de la Grand Chaumire.
She worked primarily in oils, but some of her best liked pieces were done with charcoal and chalk. One water color won the prize given by the National Association of Women Painters and Sculptors in 1928.
Miss Freeman's private classes in Carnegie Hall and at her 8th Ave. studio attracted many who became important painters in their own names. She also taught classes in Rockport, Deal, New Jersey, Ludington, Michigan, Cleveland, Ohio, and in Trinidad. She also gave illustrated lectures at Hunter College, the Barnard Club and the American Salon in New York City, as well as at art galleries in many states. Her radio talks were heard from Asbury Park and New York stations. Miss Freeman also taught at the Finch School for Girls in 1921.
Miss Freeman was predeceased by her sister, Elisabeth Freeman, the well-known suffragette lecturer, 1911-1920's, and her brother, John F. a typographer long associated with the Brooklyn Eagle and the Binghamton Press. Her niece, Mrs. Walter Wittman (nee, Jeanette Freeman) of Paramus New Jersey, acted as her representative during her long illness. Six other nieces and nephews were survivors.
In her long and successful career, Miss Freeman did much to enhance the prestige of women artists in America, not only through her fine work, but also through her dynamic personality.
(Prepared by Mrs. Walter Wittman, circa 1969)
Founded in 1889, the National Association of Women Painters and Sculptors (NAWPS) held their annual exhibition in New York and sent traveling exhibitions around the country.
The Allied Artists of America, Inc., as it is now known, was founded in New York City in the year 1914.  1914 Catalogue: The twelve original founders were Ernest Albert, Paul Cornoyer, Marshal Fry, Edmund Greacen, Arthur Powell, Walter C. Hartson, William R. Leigh, Frederick Mulhaupt, G. Glenn Newell, H. Ledyard Towle, H. A. Vincent and Jules Turcas.
Allied Artists of America
North Shore Arts of Gloucester here
To view the video on Jane Freeman's art career by Peg Johnston and Professor Kitty Sklar click here.